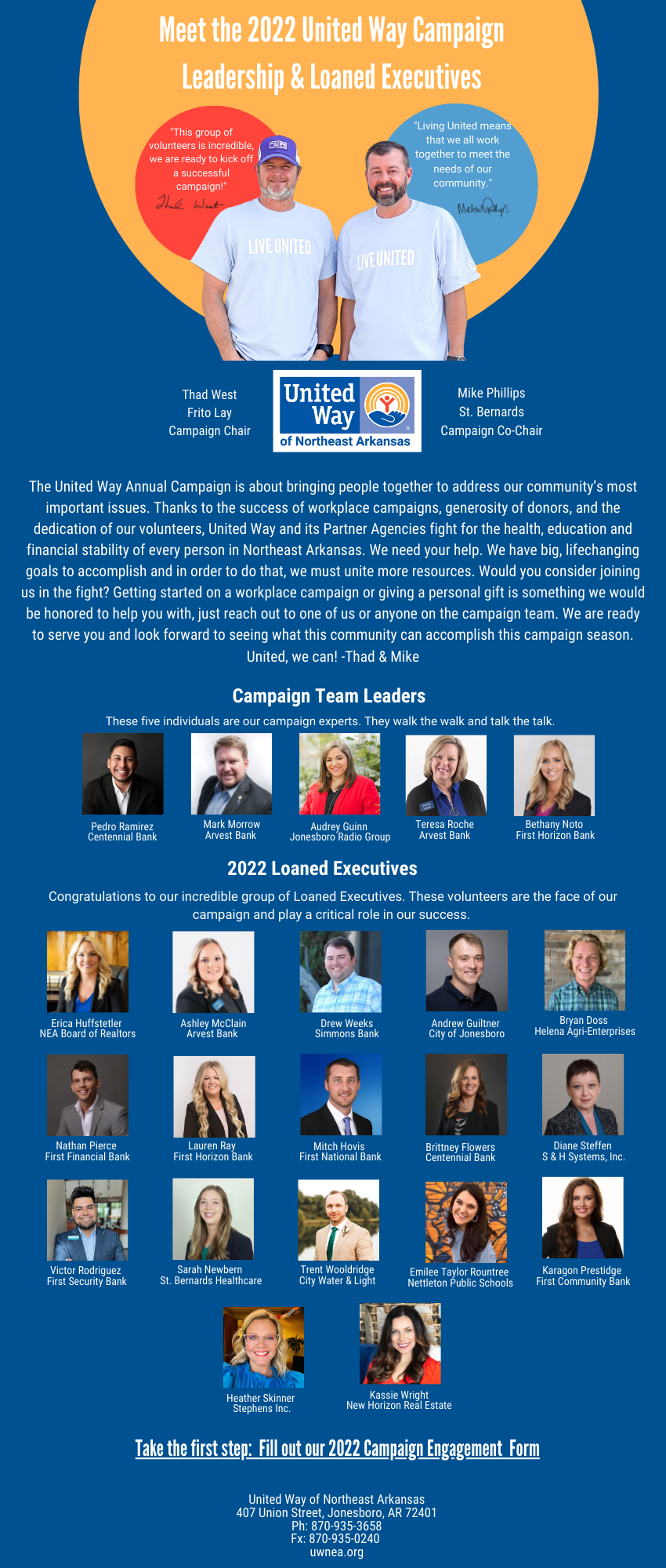 As mentioned above, the first step is to complete a Company Engagement form for your workplace! We will work with you from there to get your campaign off the ground! 
Please complete the form below to give through your workplace if you would like to use our online pledge form.
Thank you for giving to United Way of Northeast Arkansas!